West Lafayette, Indiana — (July 11, 2016) –TORAD Engineering, LLC presented test results of a 40-ton spool compressor prototype designed specifically for the next-generation of ultra-low Global Warming Potential (GWP), medium pressure refrigerants. Test results approaching 80% overall isentropic efficiency established the prototype compressor's energy efficiency is already very competitive with screw and scroll compressors. Additionally, the prototype's variable speed and off-peak operation demonstrated performance characteristics that are highly desirable to air conditioning manufactures; performance characteristics not available in the legacy compressors. The prototype compressor development received financial support from five leading international compressor and commercial air conditioning companies.
"The Spool Compressor's demonstrated efficiency and performance characteristics, at this early stage in its development, foretell a bright future for this technology" said Dr. Eckhard Groll, Reilly Professor of Mechanical Engineering, Ray W. Herrick Laboratories, at Purdue University. Groll added, "the technology's strong performance with medium pressure refrigerants could be critical to the development of the next generation of ultra-low GWP air conditioning products.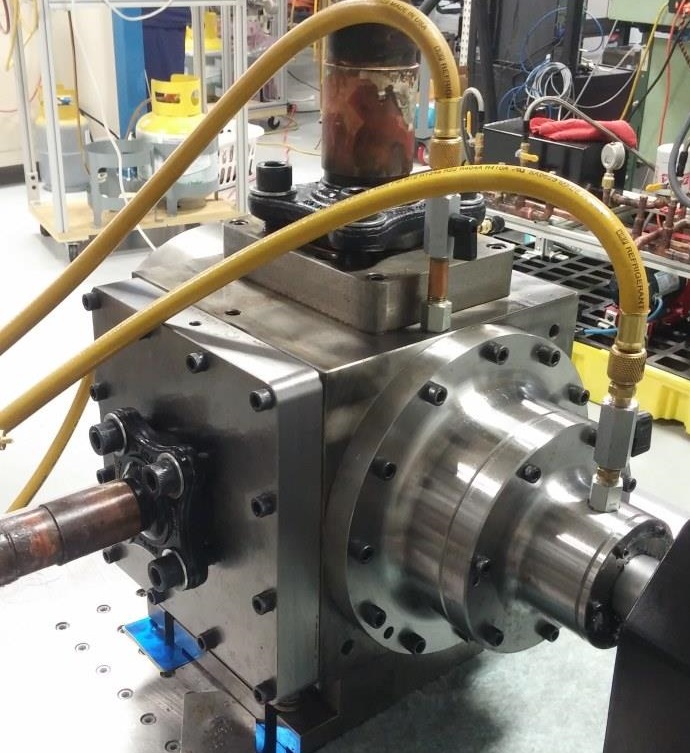 According to Joe Orosz, TORAD'S chief operating officer, "our next step is to move the technology out of our lab and into the hands of our development partners. We will be working with our current and new partners to further optimize the compressor and develop a semi-hermetic version for field testing."
For further information on test results, visit www.toradengineering.com/resources/white-papers/.
Information on the Purdue Conferences can be found at: https://engineering.purdue.edu/Herrick/Events/Conferences.
About TORAD Engineering, LLC
Based in Cumming, Georgia, TORAD Engineering conducts research, development and licensing of its patented spool machine technology. TORAD's spool machine technology holds the promise of breakthrough cost and efficiency advantages for energy conversion applications that are ubiquitous to modern society. Applications such as air-conditioning, refrigeration, waste heat to power, heat engines and others for mobile, stationary, commercial and industrial use. TORAD Engineering, LLC is a privately held company. For more information, visit www.toradengineering.com.
# # #